For items shown below, shipping is NOT included in the price listed. Shipping is calculated once you reach the check out process. If you are a tax exempt organization, please contact us first so that we can process your order without tax due. Call us if you have any questions, and we will be happy to accommodate your needs.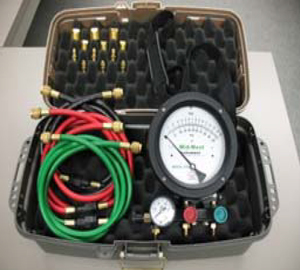 Test Kit Bundle
$1,050.00
Get all four parts in this bundle for one low price! Includes: 845-5 Mid-West Test Kit, Mid-West Vertical Sight Tube, Quick Test Fittings, and Conbraco Bleed Off Valve.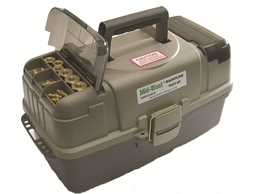 Mid-West Test Kit
$890.00
Five valve test kit for testing all types and sizes of backflow prevention assemblies. Comes with brass test cock adapter fittings 1/4" - 3/4". Includes one-year certification report required by most local jurisdictions.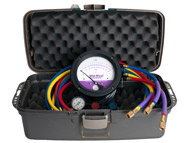 Mid-West Non-Potable Test Kit
$875.00
Includes gauges and hoses for non-potable service. 5 valve test kit for recycled water use, soft-seated brass needle valves, portable/removable from case, durable molded plastic carrying case, storage comparments, and a 1 year warranty.
USC 10th Edition Manual of Cross-Connection Control
$140.00
The 10th Ed. Manual is used for the TCEQ-approved 40 Hr. Backflow Prevention Assembly Tester (BPAT) course.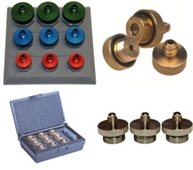 Quick Test Fittings
$145.00
Available 1/4" - 3/4" Complete Sets or sets of 3 individual fittings (Alum) Part # QTF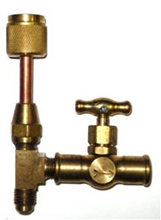 Conbraco Bleed Off Valve
$88.00
Assembly Part # BV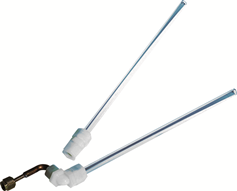 Mid-West Vertical Sight Tube
$45.00
Part # ST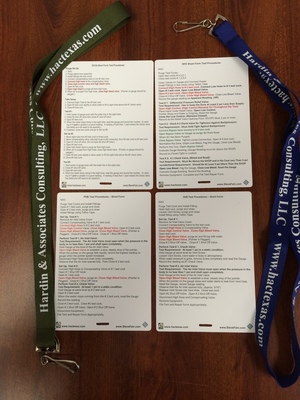 Lanyard w/ BPAT Test Procedures
$10.00
Includes lanyard and a durable 4-page short form training tool for RPZ, DCVA, PVB and SVB test procedures.